Realism
All Lammily dolls are made according to the the proportions of the average 19 year old American person.* Everything from the body proportions*, to the detailed feet and toes, to the hands which can hold objects, to the hips, is as real as possible. It extends to the dolls' accessories, which include Lammily Marks, a reusable sticker set of pimples, mosquito bites, bruises, and more, and Period Party, which starts an open and positive conversation about periods.
*Click here to see the differences between Lammily and other brands in terms of proportions.  
*The Traveler and Photographer dolls are made according to CDC measurements. The Animal Rescuer doll is made from anthropometric from the University of Michigan.
Quality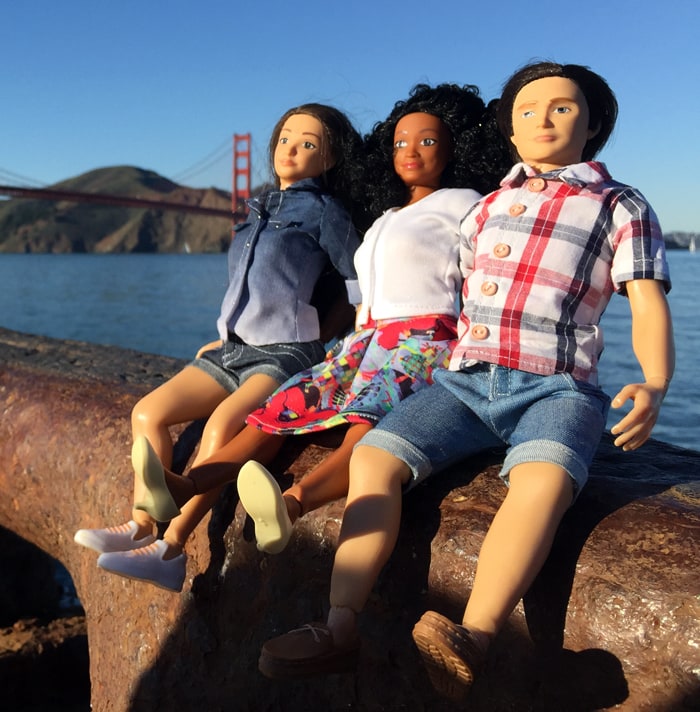 Each Lammily doll has detailed clothes, seamless articulation in the knees and elbows, articulated ankles and hands, realistic soft or curly hair, legs and arms made of a rubbery material with skin like texture, and a solid weight that gives each doll a high quality feel.
Collector Value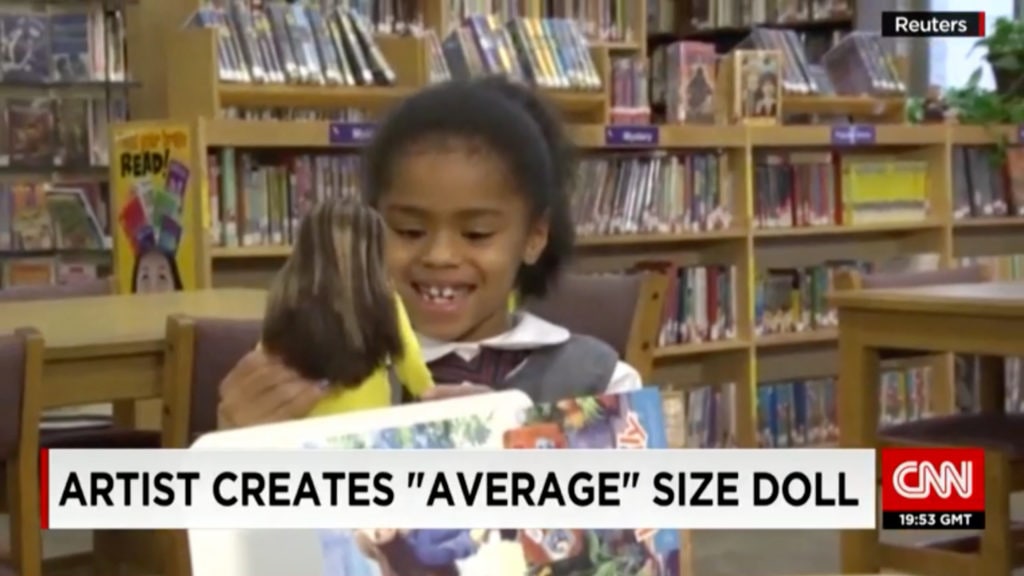 We have three Lammily dolls, each of which are historic in their own right. The Traveler Lammily doll was released in 2014 and was covered in Time, ABC, CNN, for being the world's first average shaped fashion doll on the market. The Photographer Lammily doll, released in 2016, is our second doll. The Animal Rescuer Lammily doll, released in 2016, is the world's first average sized male fashion doll.
Because we are not a large company, each Lammily doll is ultimately a limited production run, sold only online and in a few speciality retail shops.
Gift Value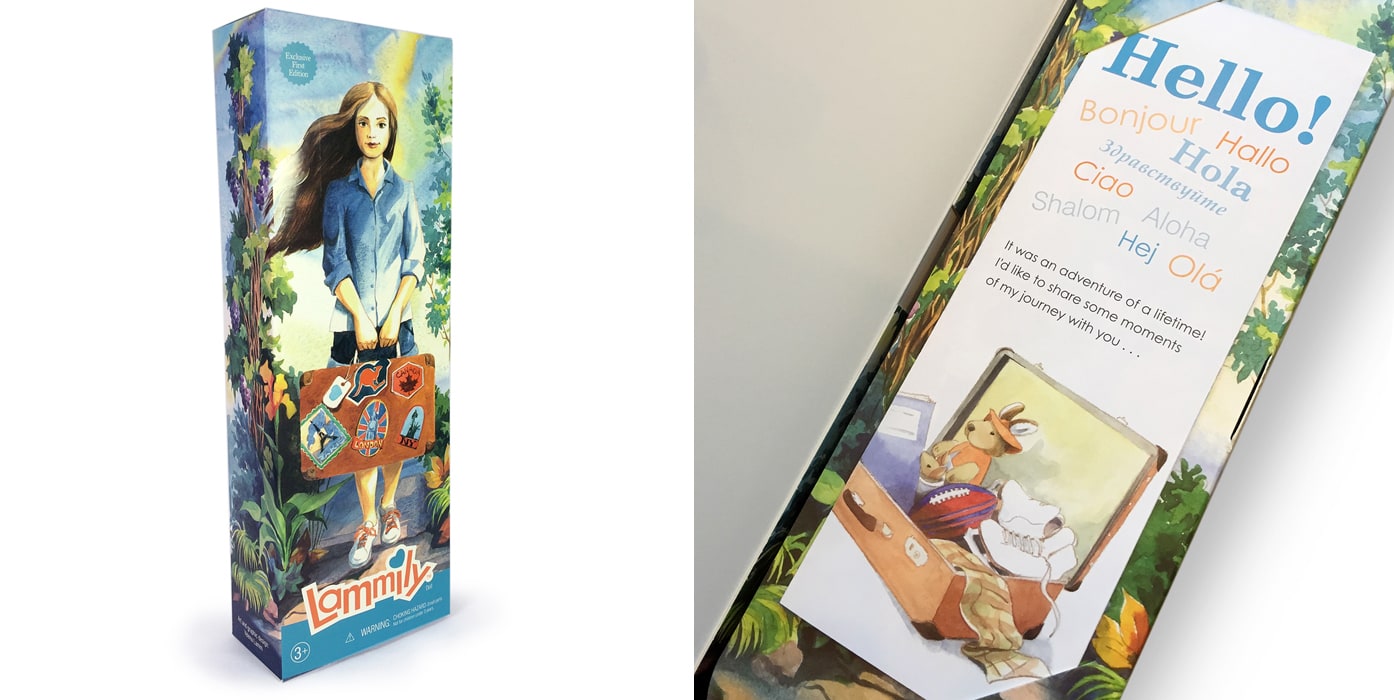 Each Lammily doll comes in beautiful themed packaging, making doll unboxing an experience in and of itself. A Lammily doll's packaging reflects the doll's favorite hobby: traveling, photography, or animal rescue. And inside the packaging is a short story book pamphlet of the doll's character.
Personalization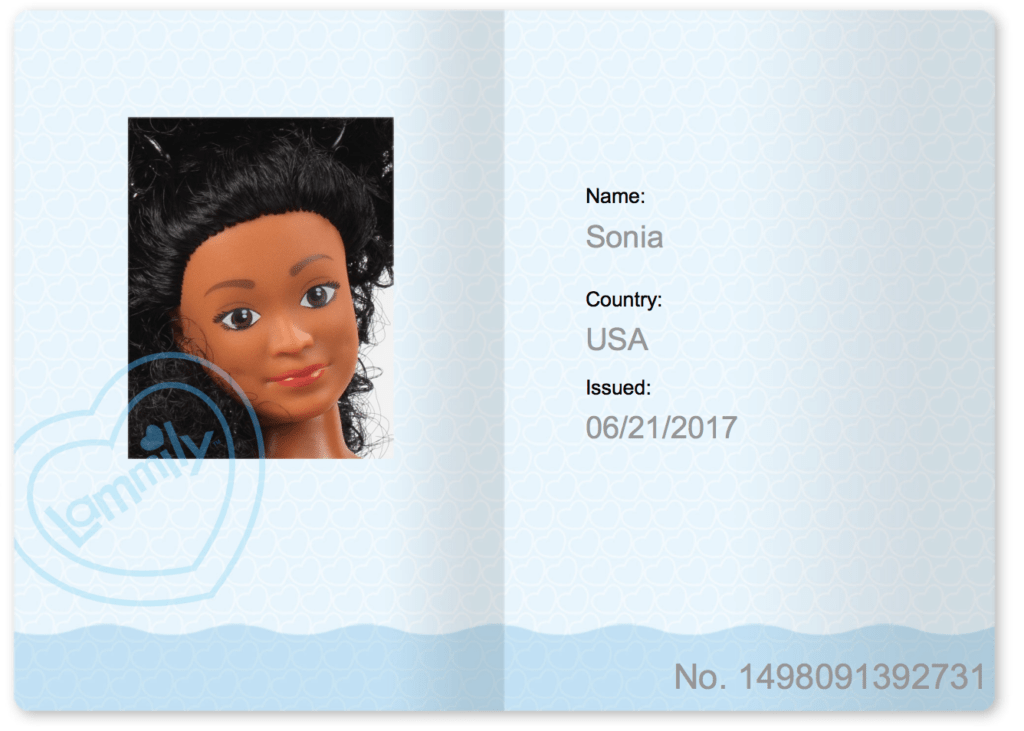 Each Lammily doll is named after their favorite hobby. The actual name is up to you! lammily.com/passport
Family Owned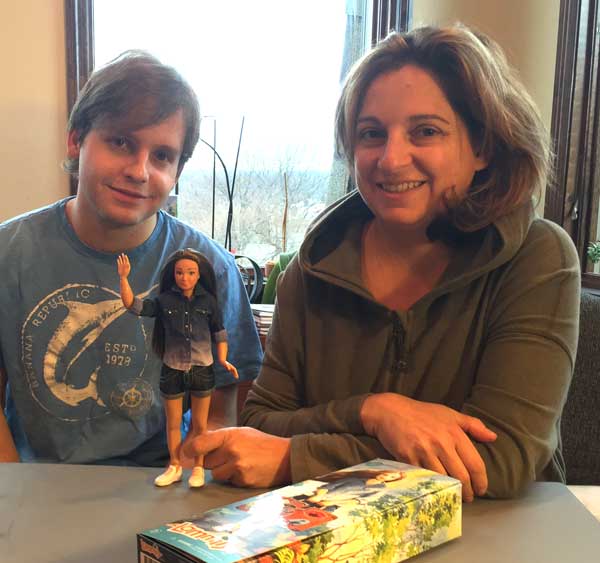 The name Lammily is a combination of the family name Lamm and "family". Because we're small and family owned, you can reach out to us anytime and you can be sure we take your suggestions into account as we expand the line. Feel free to reach out to founder Nickolay at [email protected].