The packaging symbolizes her arrival after her adventures in many different countries. Because the doll was crowdfunded throughout the world, it's a homage to the backers, who come from diverse backgrounds and places.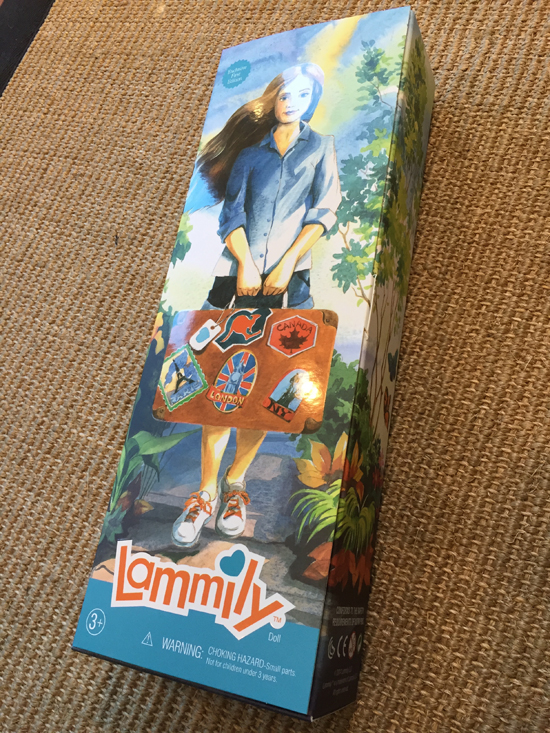 When you open the box, you'll find a pamphlet explaining where's she's been all this time! Take it out of the box and have a look!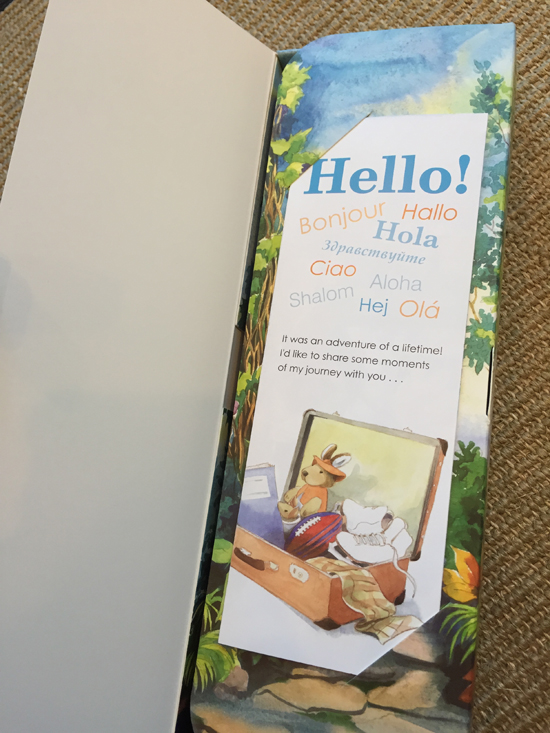 When you fully open the box, there she is!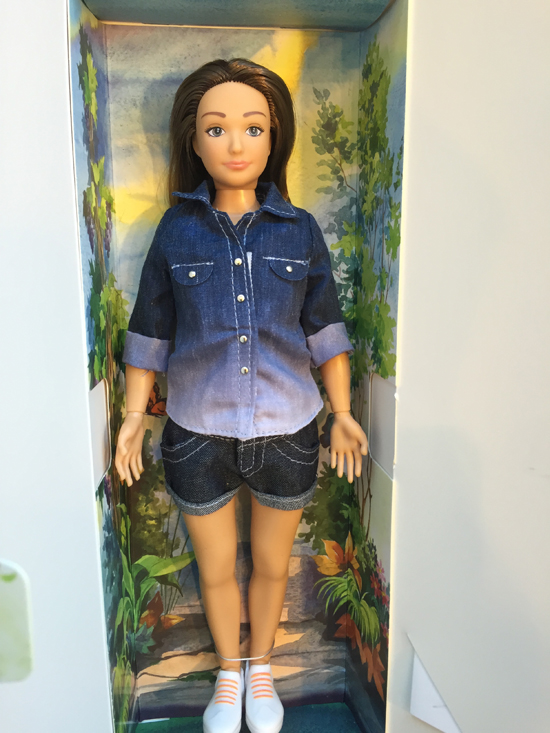 What was once just a digital prototype in the hard drive of a computer is now a a reality! There are some things about the doll which weren't planned for, but turned out to be crucial to its design.
The arms and legs have a rubbery, skin like feel, making the doll have a softer feel. Some have noted that they "like the feel of it."
The manufacturer made the hair really soft, just like real hair. Kids who've played with it often mention this feature of the doll.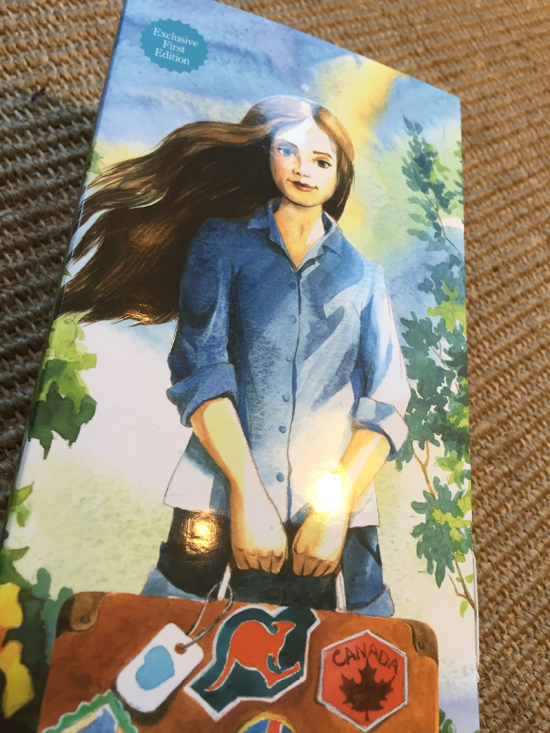 The toes of the doll are incredibly detailed, adding to its realism.