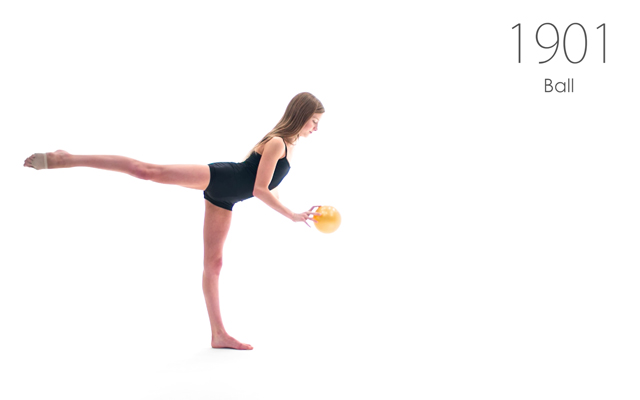 1901 Ball
The ball may be one of the oldest toys in history. In fact, early balls were made from stitched cloth or pig bladders! But the perfectly round bouncy ball you know today didn't get its start until Mitre and Thomlinson's of Glasgow started mass manufacturing soccer balls for the English Football League, which was founded in 1888. By the turn of the century, kids were playing kickball with a soccer ball or basketball, and by the 1950s the red playground ball became a staple of recess, according to The Secret History of Balls.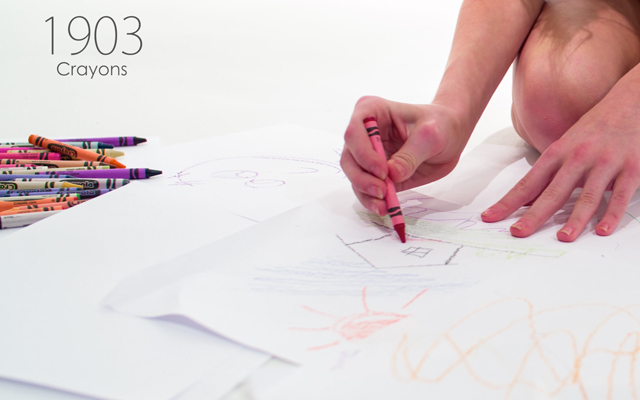 1903 Crayola® Crayons
Binney & Smith got its start as a chemical company which sold coloring pigment, rust-colored paint, and other chemicals. When Binney & Smith expanded to the school market, it often got requests for chalk that didn't produce dust, and affordable wax crayons. In 1903, the company released its first boy of wax crayons, under the name Crayola, which comes from "craie" – the French word for chalk.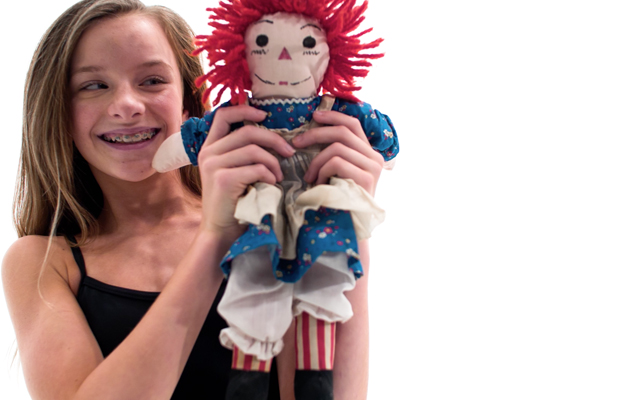 1915 Raggedy Ann®
Raggedy Ann was patented in 1915 by American writer Johnny Gruelle. In 1918 the character was introduced through a book, Raggedy Ann Stories, which gave the doll the popularity it enjoys to this day.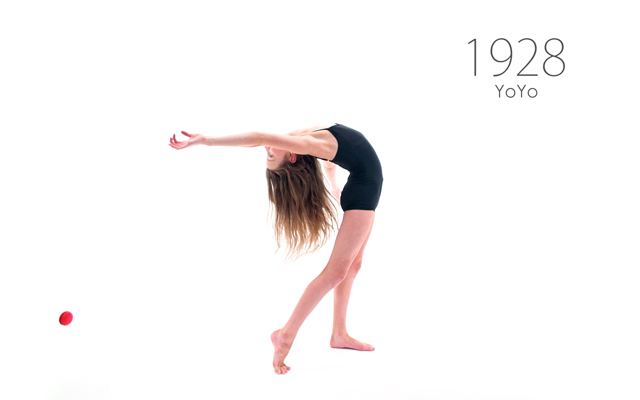 1928 Yo-Yo
The yoyo has been around for 2500 years, but was mass manufactured for the first time in 1928 by Pedro Flores, who opened the Yo-Yo Manufacturing Company in Santa Barbara. Flores's design allowed for the toy to "sleep" for the very first time. Donald F. Duncan Sr. was so taken by the yoyo that he bought the rights from Flores and trademarked the name Yo-Yo in 1932.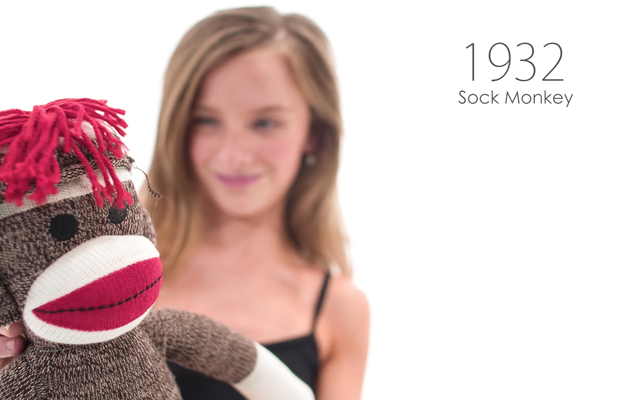 1932 Sock Monkey
Sock monkeys have been around since the late 1800s, as socks were an easy and inexpensive way to make a homemade toy. In 1932 the Nelson Knitting Mills started selling Rockford Red Heel Socks. After hearing that mothers used the socks to create sock monkeys, with the red heel forming the mouth, the company started including Sock Monkey sewing patterns with each pair of socks.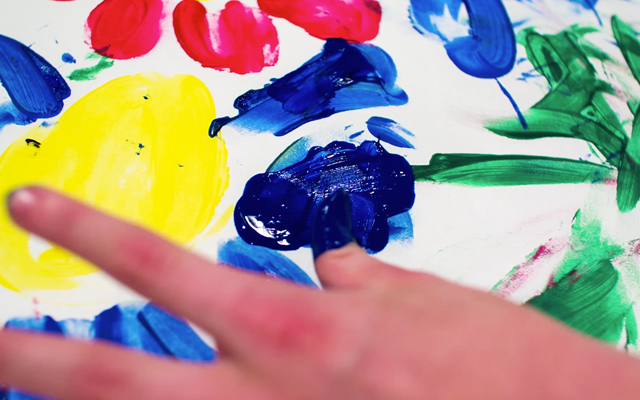 1936 Fingerpaint
American teacher, Ruth Faison Shaw, popularized finger painting as a tool for art and child therapy through her book finger painting, a Perfect Medium for Self-Expression. In 1936 finger painting reaches mass popularity after Binney & Smith Co. sell Shaw's finger paints and paper, according to Time.
1940 Bubble solution
Popularized after a Chicago cleaning-supplies company, Chemtoy, bottles its own solution in 1940, according to Time.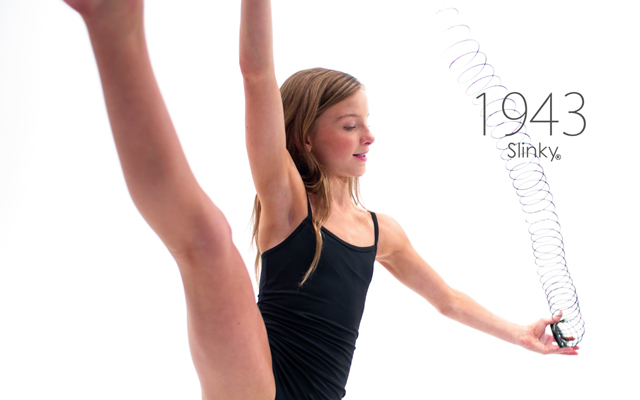 1943 Slinky®
Invented in 1943 by Richard James when he noticed that the spring he made to stabilize instruments on ships, fell down and started "walking". James got his big break when the Gimbels department store in Philadelphia let him demonstrate the toy, selling 400 Slinkys in minutes.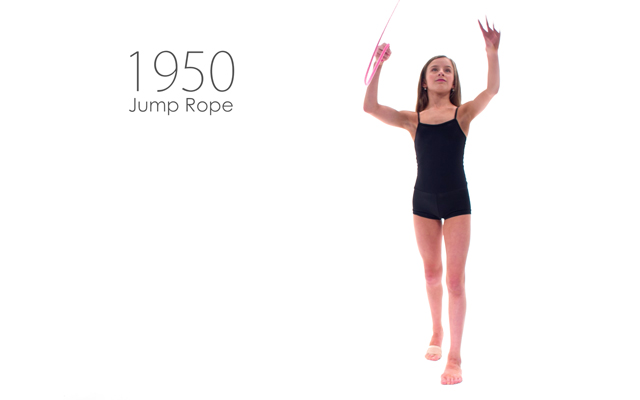 1950 Jump Rope
Ease of play and creativity made it tremendously popular in cities between the early 1940s and 1950s.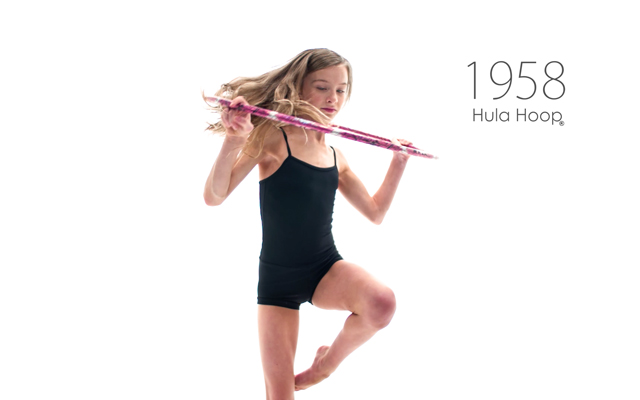 1958 Hula Hoop®
The hula hoop fad started in 1958 and ended in the 1980s. Russia and China adopted the hula hoop in their rhythmic gymnasts programs.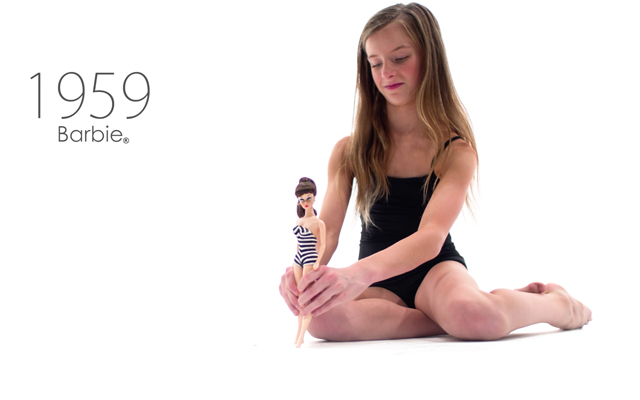 1959 Barbie®
The doll made its debut at the American International Toy Fair, in New York, on March 9, 1959.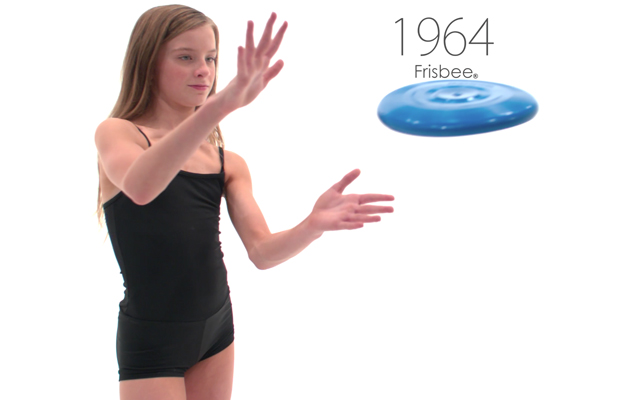 1964 Frisbee®
1n 1946, Fred Morrison sketched a design for the world's first flying disc. In 1957, he sold the rights to his latest design of the flying disc (which he called Pluto Platter) to Wham-O. But it wasn't until 1964 when the flying disc really took off – the disc was redesigned to make it more accurate and was marketed as a new sport.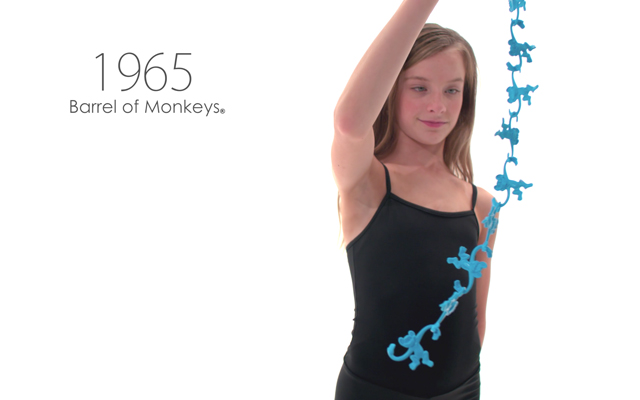 1965 Barrel of Monkeys®
Released by Lakeside Toys in 1965. The initial idea for the game came in 1961, after Leonard Marks, a greeting cards salesman, observed shop owner Robert Gilbert, playing around with snow tire replacement chain links.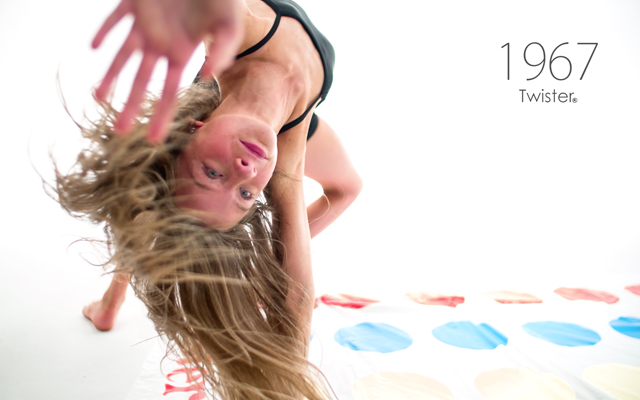 1967 Twister®
In 1965 Reyn Guyer, an ad man, was working on a promotional display for shoe polish. When he played around with colored polka dot paper to match kids' shoes, he felt it could be turned into a game where the people are the game pieces. On May 3, 1966, Twister captured the public's attention after socialite and actress Eva Gabor played with Johnny Carson on The Tonight Show. The next year it was named "Game of the Year".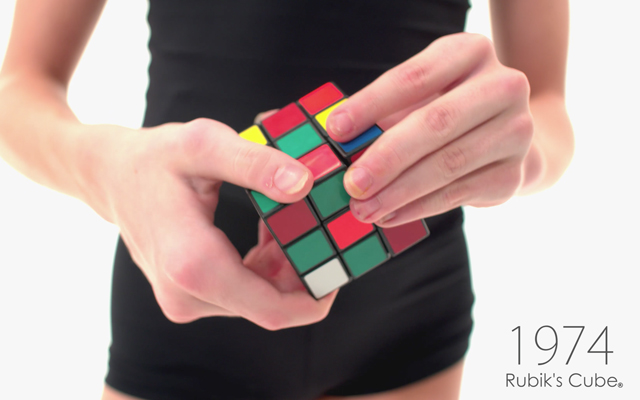 1974 Rubik's Cube®
In 1974, Ernő Rubik worked at the Department of Interior Design at the Academy of Applied Arts and Crafts in Budapest, where he was trying to solve the issue of moving parts so that the structure holding all the parts doesn't come apart. It wasn't until the 1980s when his invention become a phenomena.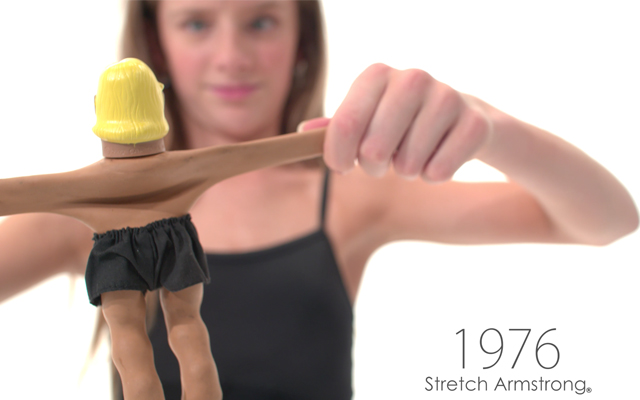 1976 Stretch Armstrong®
Released in 1976 by Kenner, the same company who'd be responsible for the original Star Wars action figures the following year.
1977 Star Wars®
Before Star Wars was a success, George Lucas tried to sell the idea of licensing its characters to Mego Corporation, which was known for making action figures. Kenner, which took on the project, initially saw Star Wars as just a fleeting project.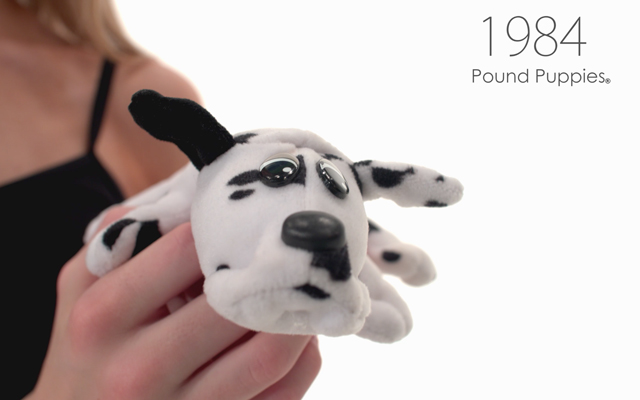 1984 Pound Puppies®
Created by Mike Bowling who has spent the previous 20 years at an assembly line in Ohio, according to Time.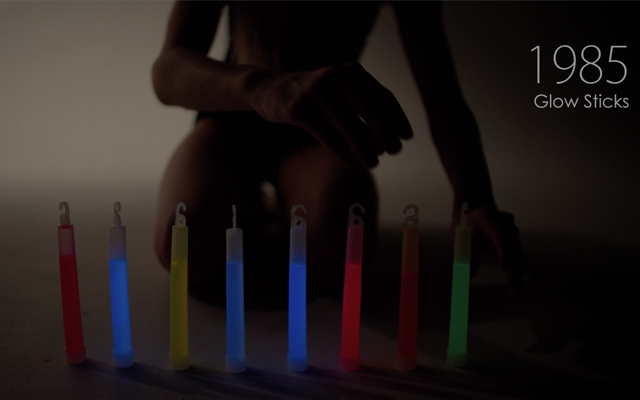 1985 Glow Sticks
A glow stick lights up through a process called chemiluminescence, which releases light during a chemical reaction. The popularity of glow sticks grew with the emergence of electronics music in the latter half of the 1980s.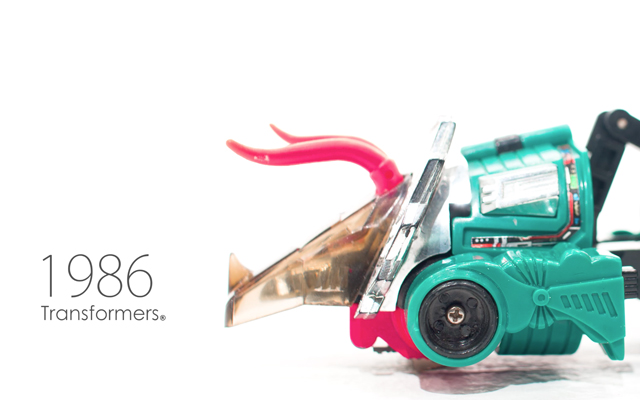 1986 Transformers®
Transformers reached peak popularity in the 1980s with the release of The Transformers: The Movie in 1986.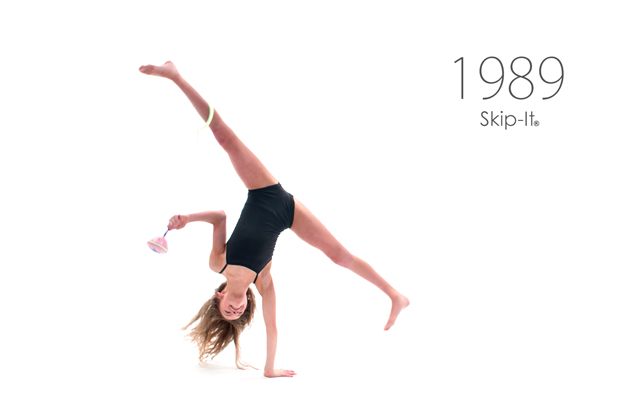 1989 Skip-It®
Gained popularity in the late 1980s after advertisements on Nickelodeon. A counter on Skip-It allowed kids to see how many times they can "Skip-It" and compete against one another. Parents liked how the toy promoted physical activity.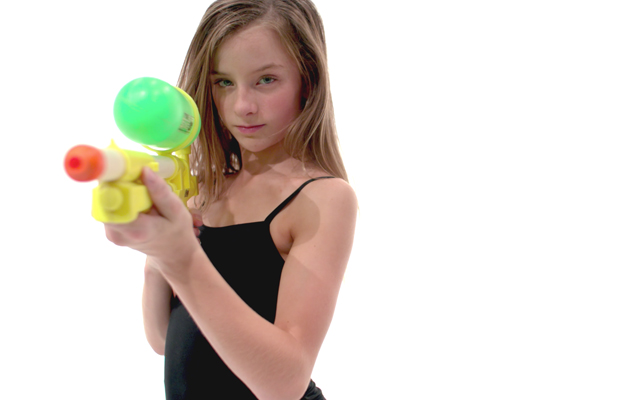 1991 Super Soaker®
In 1982 Lonnie Johnson, a nuclear engineer working at the Jet Propulsion Laboratory for NASA's Galileo Mission, was working on a heat pump for refrigerators and air conditioners. When he replaced the Freon with water, he thought that it could make for a neat water gun. Larami Corporation bought the license to manufacture his design and called it the Power Drencher. In 1991 it was renamed the Super Soaker and, with the help of clever advertising, sold 2 million units.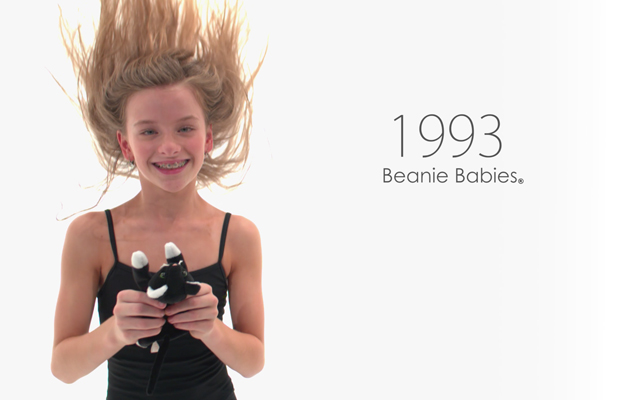 1993 Beanie Babies®
In 1983 Ty Warner opened his toy company which made small stuffed animals and which used plastic pellets instead of conventional stuffing. He called his first line of toys Himalayan Cats. In 1993 Ty introduced the very first Beanie Babies at the World Toy Fair in New York City and set the price at $5. His low price point, use of plastic pellets, and marketing genius contributed to one of the biggest toy successes of the 90s.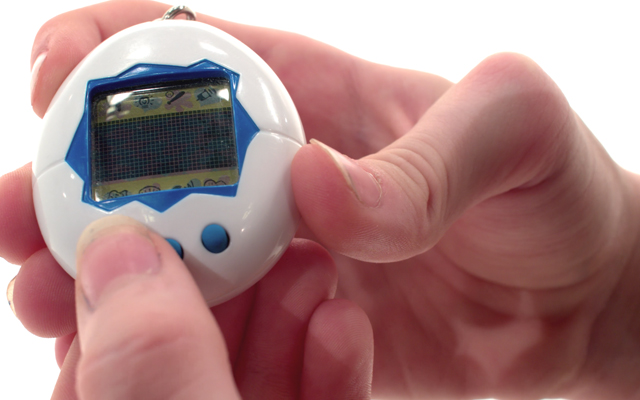 1996 Tamagotchi®
Yokoi Akihiro, a Bandai employee, was motivated to create the toy after watching a TV show which showed a young child taking his pet turtle in a suitcase. In 1996, Tamagotchi was launched and at its peak, 15 Tamagotchi's were sold every minute in the U.S. and Canada.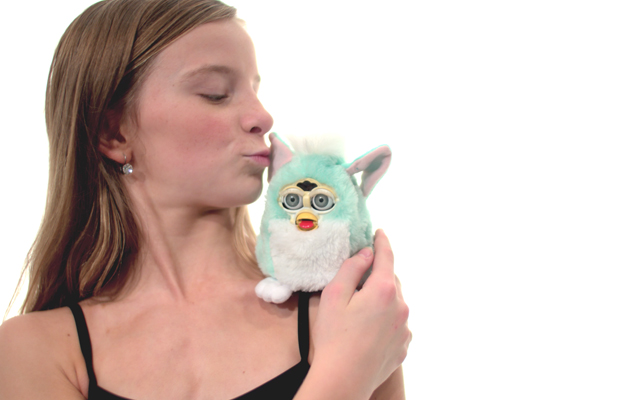 1998 Furby®
An updated Furby was re-released in 2012 with LCD eyes and an accompaying mobile app.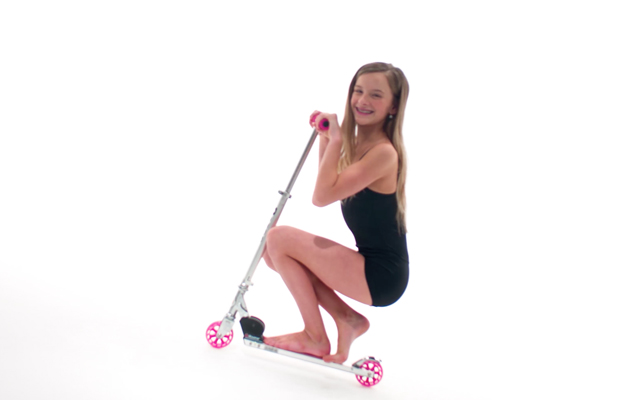 2000 Razor® scooter
The original Razor scooter launched in 2000, selling 5 million in just 6 months.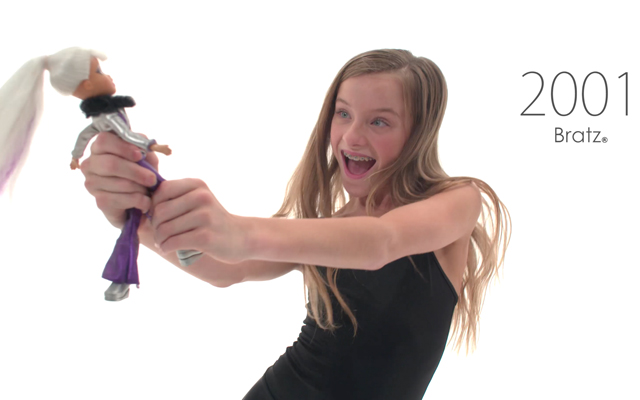 2001 Bratz®
Launched in 2001 as "girls with a passion for fashion".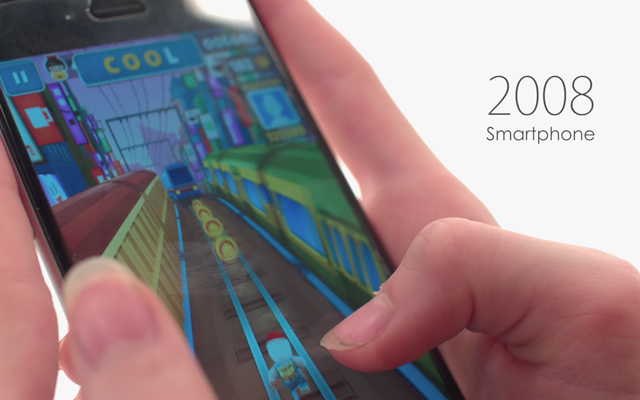 2008 Smartphone
Steve Jobs ushers in a new era with the iPhone.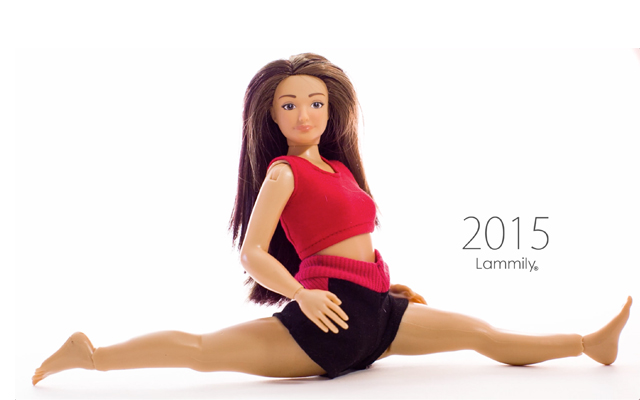 2015 Lammily®
Lammily, a line of fashion dolls with realistic body proportions is named by Tech Insider as one of 40 most exciting innovations of the year.