originally published on Lammster.com
Are you with Lizzie? We are! #ImWithLizzie
Everyone has probably experienced rudeness or bullying at some point in their lives, but not many people have had it as bad as Lizzie Velásquez. Lizzie was born with an extremely rare condition which, among with other symptoms, prevents her from accumulating any body fat. She's been a subject to bullying her entire life.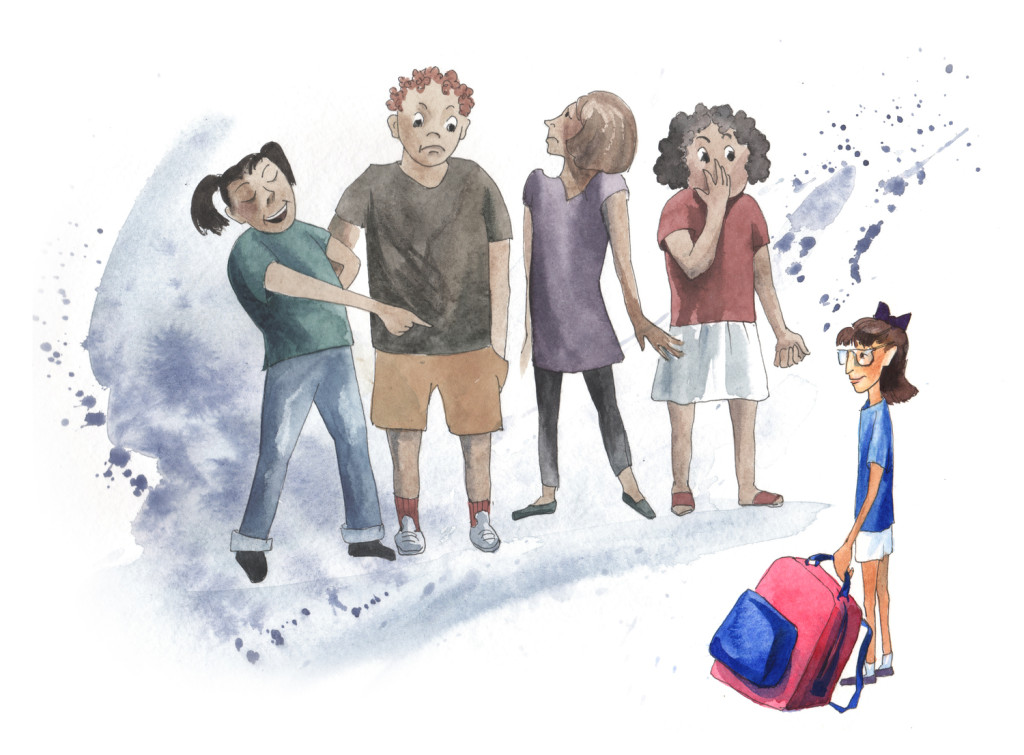 When Lizzie was 17, she came across a YouTube video of herself, calling her "the world's ugliest woman." The video had 4 million views and a number of cruel, nasty, humiliating comments. She read through every single one of these. No one defended her. Not a single person stood up for her.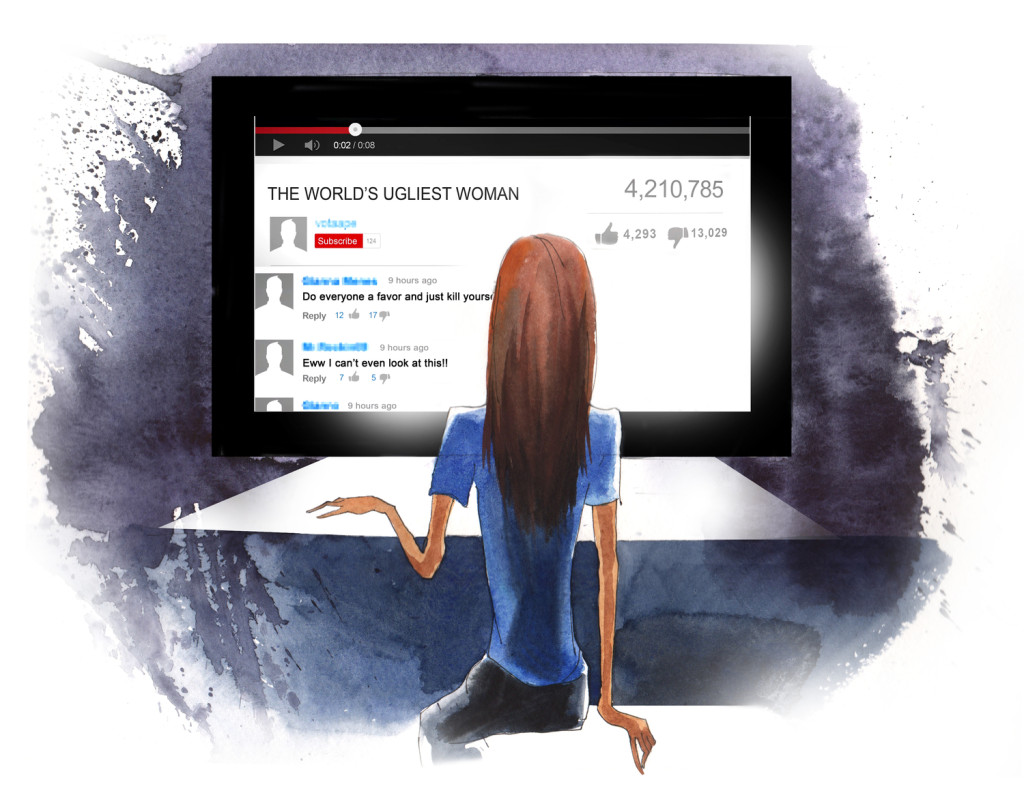 How many people would've given up? But not Lizzie. She fought back, turning hate into empowerment. She decided to show the world what true beauty really is. Lizzie refused to allow mean-spirited people, who don't even know her, define her. "I'm going to let my goals and my success and my accomplishments be the things that define me, not my outer appearance," Velásquez said in her TEDx talk.
Today, at 26, Lizzie is a motivational speaker. Her inspirational speech at TEDx has 9.6 million views. Her public appearances receive standing ovations. Her own YouTube channel has about half a million subscribers. She is an author of 3 published books and a star of recent documentary, "A Brave Heart."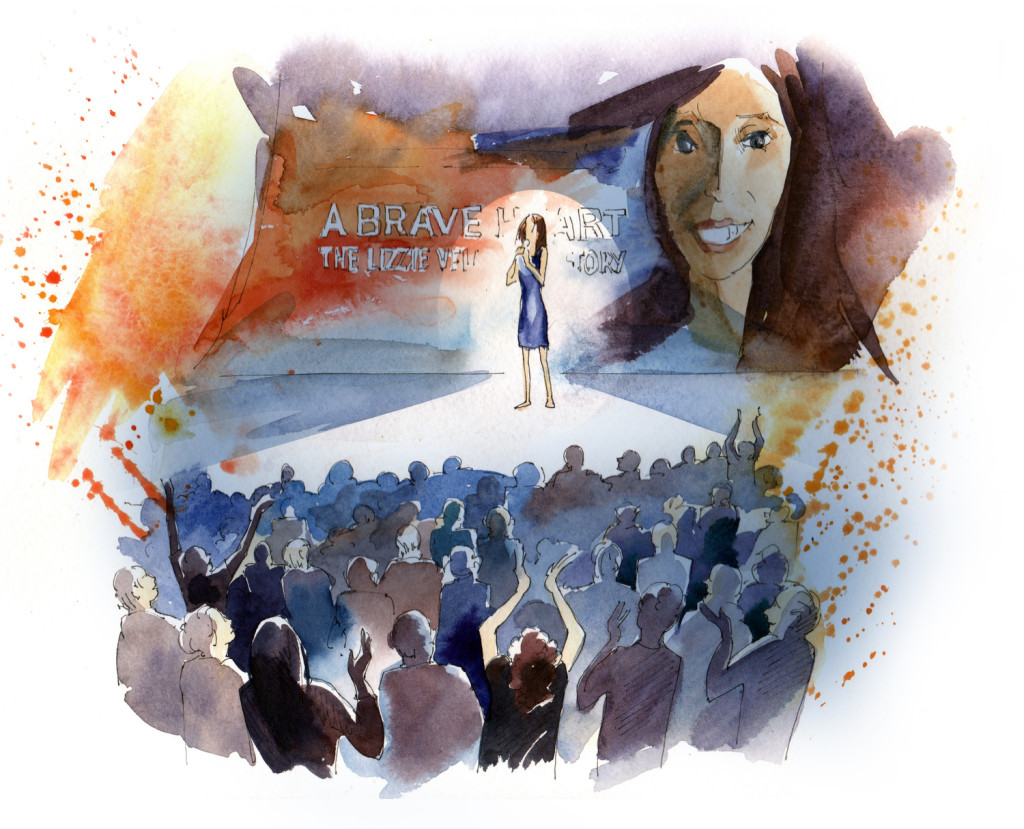 "If I ever see that person [who made "the world's ugliest woman" video] I would jump on them and give them the biggest hug in the world and tell them, 'Thank you for bringing the best thing that has ever happened to me in my life,' " she says. "That video changed everything and it has given me the platform that I have now to be the voice for anyone who's ever been bullied – and not just myself."
On her quest to help others, Lizzie is spearheading the effort behind the Safe Schools Improvement Act, a federal bill that would mandate schools prohibit bullying and other forms of harassment in their codes of conduct, as well as include these incidents in annual school safety reports when they do occur. To honor National Bullying Prevention Month, celebrities including Chris Hemsworth, Katie Couric, Kylie Jenner, Kristen Bell, and Hilary Duff have joined the campaign to help raise awareness about bullying.
Lizzie believes that one person can change the world. Here is something you can do right now to make the change happen: take an action by supporting the Act. Let's stand with Lizzie!
Lammily is honored that Lizzie Velásquez had time to answer our questions. Thank you, Lizzie!
Who's your hero?
My heroes are the everyday people that I meet online and in person.  It warms my heart to hear what they have done to do their share in helping make a difference in this world.
What's your most favorite book? What's your most favorite movie?  
My favorite book is called "The Last Lecture." My favorite movie is "Steel Magnolias."
What do you think is the best way to teach kids to embrace diversity?
Teaching children about what diversity is and what it looks like will make embracing diversity a lot easier for them to not only understand but to embrace.
How did you define yourself 10 years ago? And how do you define yourself now?  
10 years ago I would describe myself as a high school student just desperately trying to fit in.  Now I define myself as a young woman who is doing everything in her power to help others.
Where do you see yourself in 10 years?  
I enjoy living each day to the fullest.  I find it more exciting to wait and see where my path takes me in 10 years.
Do you think bullying is something that should be not tolerated at all or do you think it can create adversity which can empower people?  
I think bullying is something that needs to be understood on all levels.  There are so many layers that happen when it comes to the bully and/or the victim of bullying. Talking about what bullying looks like and how to handle it might be something that empowers a child because they will be able to look at the bigger picture.
I've heard from parents that some of the bullying comes from adults. How can a child respond to that type of bullying?
Giving kids a tool box of words to use when they feel like an adult is bullying them is key.  Talking over possible scenarios and giving them the reassurance that they can let an adult know when they aren't feeling comfortable.
Imagine a young girl comes home from school. She says the boys were making fun of her because she has a big nose. What would you say to her?
I would tell her that her differences are what makes her unique.  I would remind her that she isn't the only one feeling insecure about her body. Lastly, I would have her focus on the things she likes about herself and through all of the negativity out the window.
In a society which places so much importance on appearance, how did you have the willpower to fight back and say that your accomplishments define you?
The only thing I had planned was getting to the point where I felt like I had reached the goals I set for myself. Everything that happened along the way made it a lot clearer for me that the best way I could show those people that they didn't define me was to create and live my own goals.
To learn more about Lizzie, check out her Youtube channel and The Lizzie Project – 'High Road' Movement Trailer!